On June 21, the BrandZ Most Valuable Global Brands 2021 ranking was announced in Cannes. Totally 18 Chinese brands including Tencent, Huawei and Haier made the ranking.
Haier, the world's one and only IoT Ecosystem Brand, has been on the ranking for three years straight, with its brand value improved by 41% from the previous year.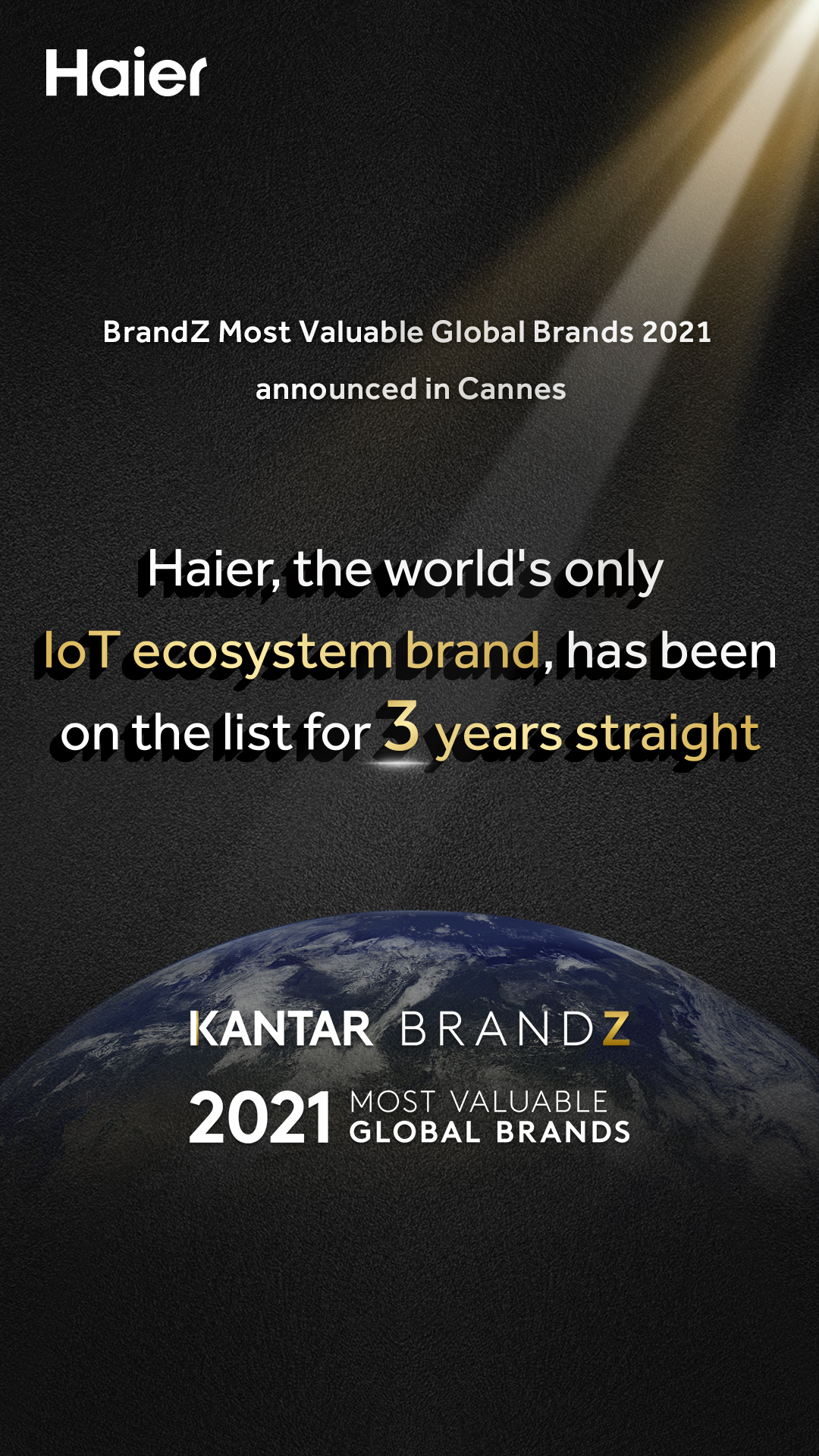 The ranking, released by Kantar, the world-renowned insight and consulting agency, combines rigorous financial analysis with extensive research on brands' assets and quantizes the contributions that brands have made to enterprises' financial performance.
The company has surveyed more than 4 million consumers in 51 markets around the world and involves 18,000 brands. Hailed as the Oscars in the brand circles, the ranking is the world's only brand value ranking that includes consumers' opinions.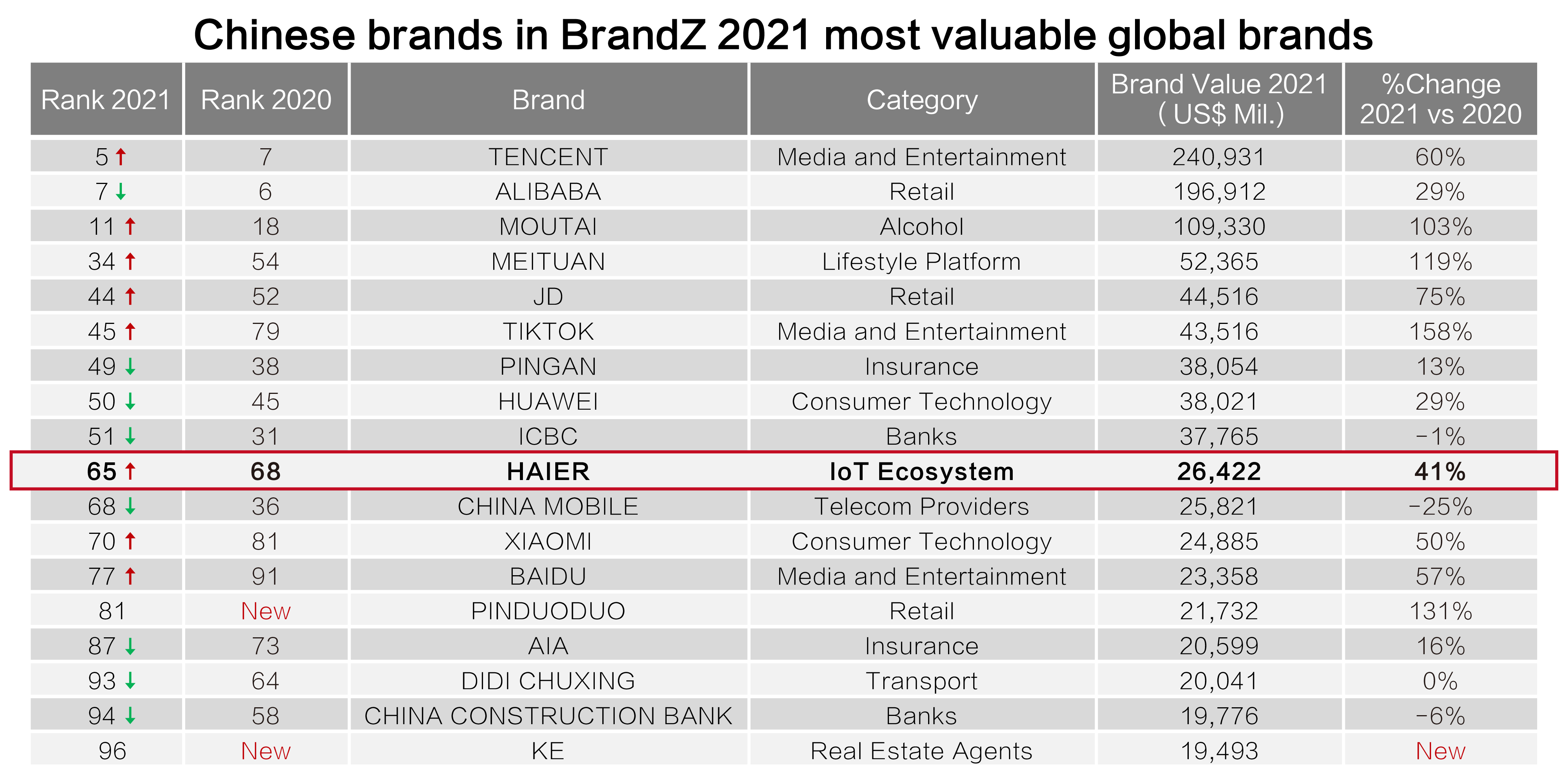 For three years straight and the world's one and only – that is Haier's performance on the BrandZ Most Valuable Global Brands 2021 ranking.
As a company that has made the ranking for more than one time, Haier has opened up a wholly new development path in the age of the IoT and developed a new brand paradigm that encourages the co-creation among brands, users and partners to provide unbounded and continuously iterative integrated value experiences, thus ultimately creating life-long users, achieving multi-win symbiosis among ecosystem partners, and creating and passing on greater value for society as a whole.
For this innovation, BrandZ has said:
During the COVID-19 pandemic, more than ever, people feel the connection between life scenes and brands and the value of co-creation experience. In the past year, IoT Ecosystem Brand Haier achieved an increase of 41% in brand value and moved up 3 spots to the 65 place.
Haier created the first ecosystem brand in the world in 2018, and in 2019 Haier officially launched the ecosystem brand strategy stage. Since then, Haier has not only opened up new tracks of ecosystem brands in the world but also led the exploration of development paths in the age of the IoT.
Guided by the Rendanheyi model, Haier has transformed into an open IoT ecosystem.
Through the development of the three-tiered brand system, namely, the upscale brands (including Casarte and other brands), the scenario brand THREE-WINGED BIRD and the ecosystem brand COSMOPlat, Haier has built an IoT ecosystem covering clothing, food, housing, entertainment, healthcare and education based on the needs of global users.
Doreen Wang, Kantar President Greater China & Chair of Kantar BrandZ Global has pointed out:
Ecosystem brands are the future of brand development. Haier, as the first and the only IoT Ecosystem Brand on the ranking, leads the direction and progress of the development of global brands.